Looking for a Hog Roast Caterer? check out our sister site: Hog Roast Caterer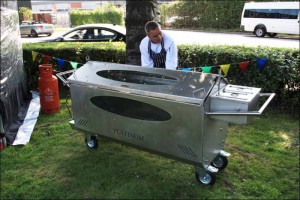 Are you planning a special occasion in South Ireland? We are the leaders in hog roast catering across Ireland and have been for over twenty years. So, if you're looking for a delicious yet simple way to feed your party guests, you've come to the right site! At the core of what we do is, not only delicious food, but wonderful presentation and unbeatable service. We are known for providing hog roast feasts and BBQs at wedding, birthday parties, anniversaries and business events – to name just a handful of examples. If you are looking for a tasty way to feed your attendees, whatever the occasion, get in touch.
When you want a traditional method of feeding your friends and family at a party, a hog roast is a really nice alternative to a formal sit down meal. This simple way of cooking has centuries of history behind it, so you know it's a reliable way to cook good food! You just have to experience the juicy and tender results of a good hog roast, to see for yourself.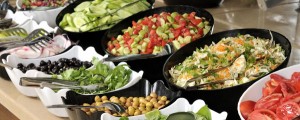 Our team of chefs and hog roasting staff have years of experience in the industry and having been delivering exceptional dishes to people across Ireland and beyond. If you are looking for proven catering package, we have a number of wonderful menus to choose from but we can also help with bespoke dishes and menus that perfectly cater to your preferences. While a full pig might be the obvious choice when using a hog roaster, we have also roasted wildebeest, alligator and ostrich!
As you will see from our homepage, we have an excellent range of different hog roast machines to choose from. When you choose hog roast catering Ireland, we will bring along a machine that best suits your needs. We also offer hog machine hire for those who'd like to carry out their catering themselves – sometimes you don't want external staff at your private family party or important corporate do, we understand this. If you do hire from us, we'll come to your venue and set-up, teach you how to use our machines and come back to clear up after! So that means you don't need to worry about keeping the machine clear as you use it, phew.
As we book more and more events we are always so delighted with the diversity of customers. We formed our business to help Irish people have a better choice when it comes to event catering. We found that many customers had relied upon satisfactory, rather than sensational, caterers before us. Now you don't have to settle for the 'acceptable' – get ready to wow your guests with the most delicious plates of food.
At Hog Roast Machines Ireland, when you choose catering with us, we only use the finest ingredients in our dishes. We always choose organic meats and try to source products locally where possible. This is because we know that the better the ingredients, the better the end product. It's a philosophy that has worked for us for the last two decades. You won't be disappointed!
As well as the meats we supply, we also offer a wonderful choice of side dishes and salads that we can prepare for you to accompany your hog roast or other roast or BBQ meats. We can keep your vegetarians happy with a choice of main dishes tailored for them too. Whatever it is you and your guests fancy on the menu, let us know and we can work something out for you. Get in touch so we can discuss your needs and get planning, today.
Looking for a Hog Roast Caterer? check out our sister site: Hog Roast Caterer